About Full Truck Load
TMS's full truck load (FTL) service has the capacity to accommodate your trucking needs at affordable rates. This service lets you have a dedicated truck, which results in your cargo being delivered faster and more safely. Additionally, this is a suitable transportation solution for cargo that can fill a truck so that you can maximize the value of the shipping cost. Our FTL solution uses our expansive network of experienced carriers who can ship your cargo across North America.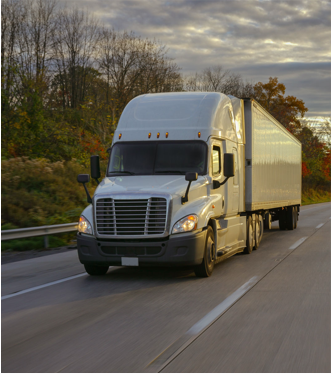 Key Capabilities
Our full truck load service provides you access to capacity that lets you ship large volumes of cargo. This is made possible by our network of 20,000+ experienced carriers, who can successfully deliver your shipments in a timely and secure manner. Moreover, our dedicated team of logistics specialists is available 24/7 to assist with all your shipping concerns. To learn more about our key FTL capabilities, read the corresponding features.
Access to FTL Capacity
Get access to capacity regardless of market conditions with our network of 20,000+ carriers.
Dedicated Account Management
Dedicated logistics specialists to manage your day-to-day shipping.
Carrier Standards
We ensure that our carriers are licensed, insured, and meet FMCSA standards to guarantee safe service.
Advanced Technology
An online platform where shippers can track their cargo and access documentation, invoices, and reports.
24/7 Customer Service
If you have shipping concerns, our customer service specialists are ready to assist you around the clock.
Cross Border
We can handle and ship your cargo across the USA, Canada, and Mexico by partnering with proven national and local carriers.
Types of Equipment
To accommodate your specific full truck load needs, we utilize various types of equipment that can deliver your cargo on time and in perfect condition. Some of this equipment includes Dry Vans, Air-Ride Vans, Refrigerated Trucks, Flatbeds, Specialized Equipment, and Box/Straight Trucks.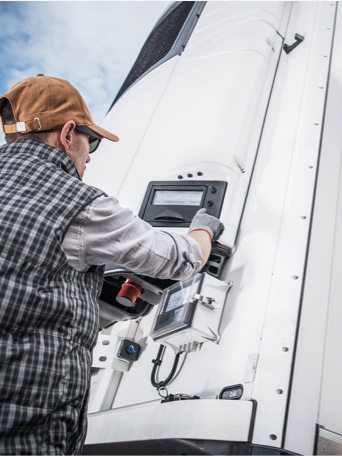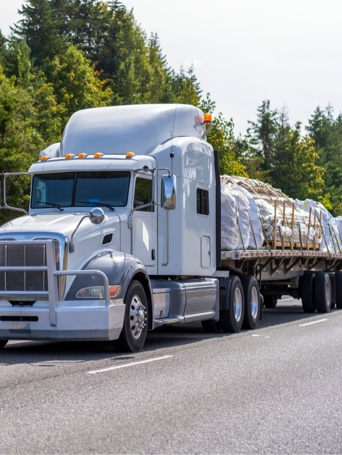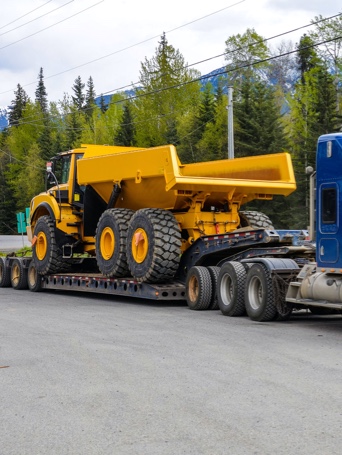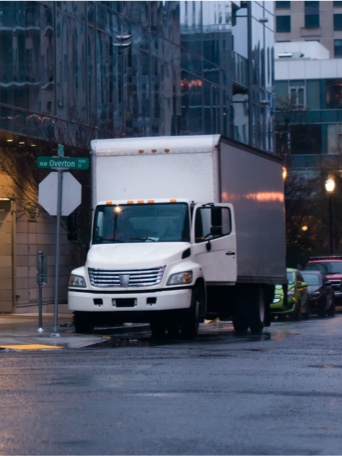 Industries We Serve
In our decades of logistics experience, we have built the expertise that allows us to transport various types of cargo across numerous industries. This is executed through our expansive network of over 20,000 certified and experienced carriers and specialized transportation equipment. To learn more about how our transportation solutions help us move cargo across different industries, read below.
Food & Beverage

TMS understands that this industry needs high capacity, safe, and timely transportation solutions because its cargo is sensitive and high demand. To help you overcome these challenges, TMS has 20,000+ carriers who are capable of delivering high volume cargo on time and in perfect condition. Moreover, we utilize specialized equipment, such as temperature-controlled and food-grade trailers, to ensure that the quality of your cargo is maintained.

Manufacturing

We understand that this industry requires transportation solutions that have the capacity to handle high volumes of cargo in a timely and safe manner. At TMS, we have a network of 20,000+ reliable carriers who can successfully deliver your raw materials to manufacturers and manufactured products to end-users. Moreover, we have the expertise in coordinating manufacturing shipments, and we pay special attention to tracking and tracing your cargo.

Consumer Goods

This industry needs transportation solutions that have the equipment to handle high volume cargo, relationships with big-box retailers to set up appointments, and expertise to deliver cargo on time. With TMS's network of 20,000+ carriers and experience coordinating consumer goods shipments, you can deliver your goods promptly and in perfect condition. Also, our advanced tracking technology lets you trace your cargo in real time and with the convenience of your devices.

Chemicals & Plastic

The chemical & plastic industry is complex and risky when it comes to transporting its cargo because of its sensitive shipping demands. At TMS, we have the expertise and special licenses that allow us to ship hazardous or non-hazardous materials from this industry. We pay special attention to avoid safety hazards, such as combustion, contamination, and spoilage. Also, we have an extensive network of 20,000+ carriers who have experience shipping sensitive cargo.

Building Material

We recognize this industry's need for high quality, cost-efficient, and timely transportation solutions. Because of this, TMS offers affordable and fast transportation solutions executed by our network of 20,000+ carriers. Our partners are experienced in transporting building materials to job sites, distribution centers, and manufacturers, and they have specialized equipment to accommodate complex & over-dimensional freight.

Printed Material

TMS recognizes the need for timely and reliable transportation in this industry to meet its specific requirements. So, we provide a network of 20,000+ carriers who can transport your printed material cargo on time. Also, our experience has allowed us to handle zone skipping and develop a relationship with USPS to set up delivery appointments. Moreover, we ensure that we use the right equipment to maintain your cargo's condition when it reaches its destination.

Wearing Apparel

At TMS, we understand that the fast nature of the wearing apparel industry means that time is a critical key to success. So, we built an infrastructure of over 20,000 carriers who can deliver your cargo to retail stores, distribution centers, or any destination on time. Additionally, to reduce the possibility of cargo theft, we take special security precautions and ensure that goods are tracked and traced to make sure that your shipments are handled safely.

Health & Beauty Aids

We are aware that this industry often ships time- & temperature-sensitive cargo. With TMS, you can expect your health & beauty aid shipments to be delivered on time and safely. Our proven processes and network of 20,000+ carriers can proficiently deliver your health & beauty aids cargo to manufactures, distribution centers, or big-box retailers. Additionally, we utilize kid gloves and temperature-controlled equipment as per your specific requirements.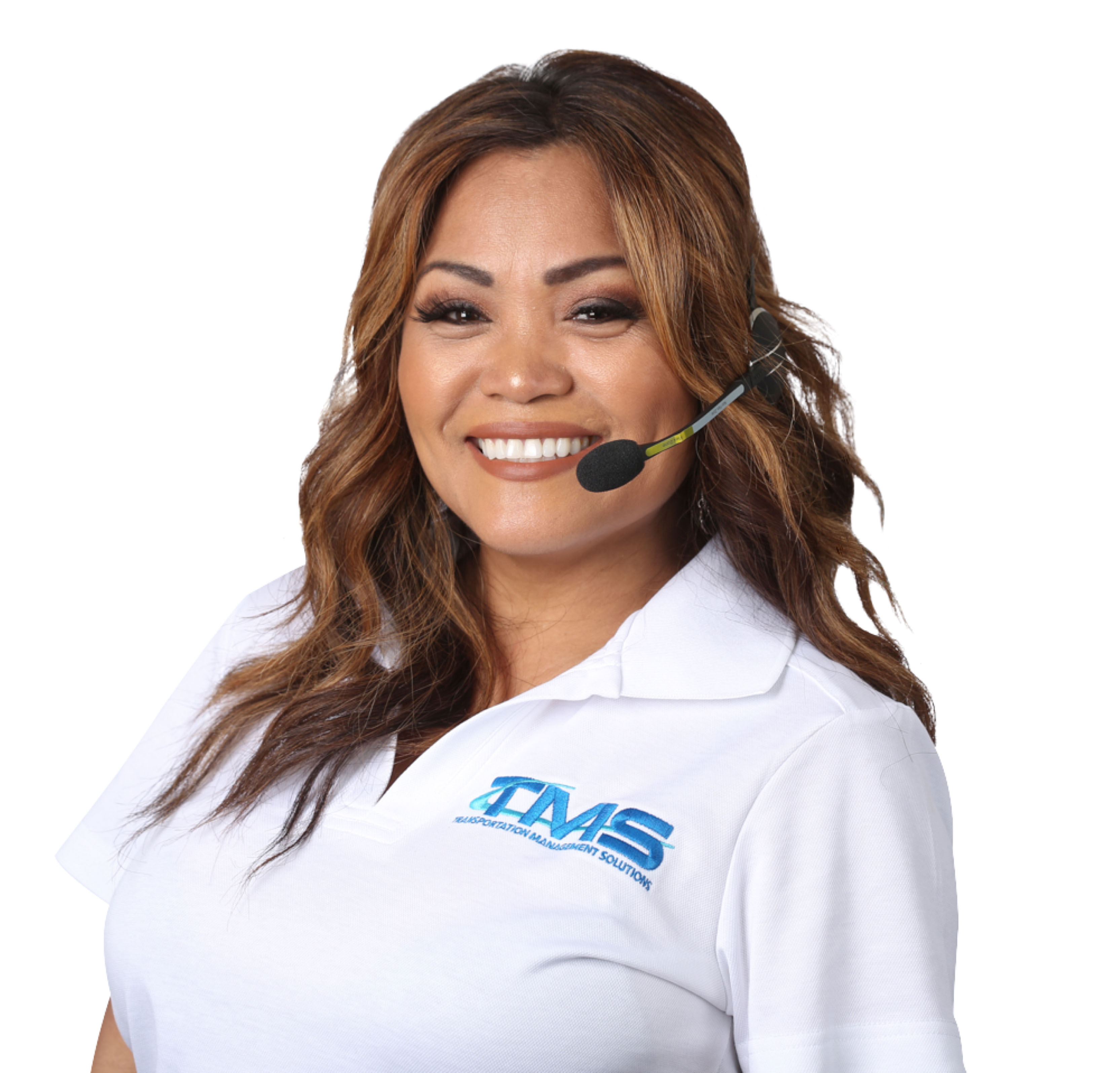 Contact Us
For inquiries or quote requests, please fill out the form below. We will get back to you as soon as possible.
Our Services
We offer a wide array of transportation solutions that will help drive your business forward from start to finish. We are able to provide this by creating an infrastructure that offers cost-effective services while delivering cargo on time and damage-free.