Damaged Freight: 5 Tips on How to Avoid Them
Damaged freight can hurt customer relationships and affect a company's profits and growth. Read this article for tips on how to prevent freight damage and ensure proper handling of goods.
Damaged freight can cause significant losses for your company, such as hurting customer relationships and consequently affecting long-term profits and growth. Furthermore, regular freight damage also leads to increased insurance rates that affect overall shipping costs.
Click Here: Get Reliable Capacity Regardless of Market Conditions
This article discusses the most common reasons for damaged freight and provides several valuable tips to help shippers keep freight damage to a minimum. Continue reading to learn more.
Reasons for Damaged Freight
The most common reason for damaged freight is water. Water damage can occur due to some of the following reasons:
Condensation due to high humidity or temperature changes during transportation.
Water seepage due to gaps/holes in a unit load.
Damage can also occur due to:
Movement of freight inside the unit load.
Extremely heavy freight or uneven weight distribution
Impact damages caused by improper cushioning
Damaged boxes
Incorrect sealing
The following section discusses ways to avoid freight damage by providing tips for different stages of the packing process. Continue reading to learn these tips.
5 Tips to Avoid Damaged Freight
The risk of freight getting damaged is inevitable as goods go through their transit. This risk increases with longer transit times and an increase in the number of touchpoints. With that said, freight damage is often preventable. Here are 5 valuable tips to help shippers avoid damaged freight:
Proper Packaging

Packaging is the foundational step when it comes to shipping. It is also the step with the smallest cost in a supply chain, comprising less than 10% of overall shipping costs. This is why it is ill-advised to cut corners when selecting suitable packaging materials, as short-term savings can have bigger impacts down the line.

When it comes to packaging, the first step is understanding your cargo, whether fragile or water/heat-sensitive. It is vital to choose suitable packaging materials and the correct size according to your cargo. The package should be large enough to fit your contents and include space for impact protection materials.

Finally, there are two more points to remember when it comes to packaging:

Keep in mind that a damaged box almost always means damaged freight.
It is important to make sure the packaging box matches the dimensions of the pallet. This is to guarantee that movement and stacking do not damage the boxes.

Adding Cushioning/Impact Protection

The packaging alone is not strong enough to protect its contents from damage. Impact protection materials are required in addition to packaging to keep freight damage-free. Collisions, improper stacking, or mishaps in transit could lead to damaged freight in the absence of impact protection.

Every package should allow just enough space for impact protection materials like cardboard, bio-degradable plastic, or bubble wrap. It is also advised to wrap each item separately to increase their transit safety.

Proper Sealing

Proper sealing is essential to protect your shipments from damage since water is the most common cause of freight damage. Some packages could also be a hazard to others on the same pallet or truck if they spill (packages with liquid contents).

Shippers can protect their goods by sealing them with good-quality tape (water-activated reinforced tape or pressure-sensitive tape, if need be) and shrink wrapping them. It is recommended to use 2" pressure-sensitive wide tape to seal packages and ensure even coverage over flaps to keep packages fully sealed.

Mindful Stacking

Shippers must keep in mind that poor stacking inevitably leads to damaged freight. Pallets can hardly prevent freight damage if goods are not stacked uniformly with the weight distributed evenly. Also, packages should be packed as close together as possible since empty spaces between packages allow for the movement of packages and ultimately lead to damages.

A rule of thumb to follow is to stack lighter goods on top of heavier cargo and dry goods over liquid items. This helps avoid any possible damage caused by leaks or the force of gravity. Reinforcements should be used as well when stacking boxes to prevent crushing due to gravity.

Using packages of similar dimensions when stacking is essential. Empty pockets between packages and overhang should strictly be avoided to ensure proper stacking that protects goods from damage.

Clear Labeling

Labels are the most often overlooked detail when it comes to preventing freight damage. Proper labeling aids in the handling of goods and can prevent a lot of freight damage.

Labels must be easy to identify and should include the weight, type of goods, and delivery address. In addition to that, labels including the amount of weight the package can withstand and an indicator of fragile or hazardous goods help in error-free loading.

Shippers must make sure they use stain- or damage-free labels on their packages. These labels must be placed on the side flaps towards the top to ensure they are visible when the packages are stacked. Also equally important is to avoid placing these labels over closures or adhesives.

It also helps to place an additional address label inside the package/container in case the original is removed during transit. Finally, shippers must also remember to use as few labels as possible to avoid confusion and remove or cover old labels.
Conclusion
In conclusion, following the tips mentioned above aids in the proper handling of goods and circumvents damaged freight. By avoiding unnecessary and preventable damage, shippers can minimize company losses and improve customer satisfaction.
We hope you enjoyed reading the article. Please let us know your thoughts in the comments below. If you want us to write on specific topics, please contact us! Additionally, if you want to stay up-to-date with the latest transportation industry news and trends, you can follow us on LinkedIn, Facebook, and  Twitter.
More Blogs
Here are some more articles that consist of topics about the logistics industry, modern transportation trends, and best practices to help your business expand. Read some of these articles to learn more.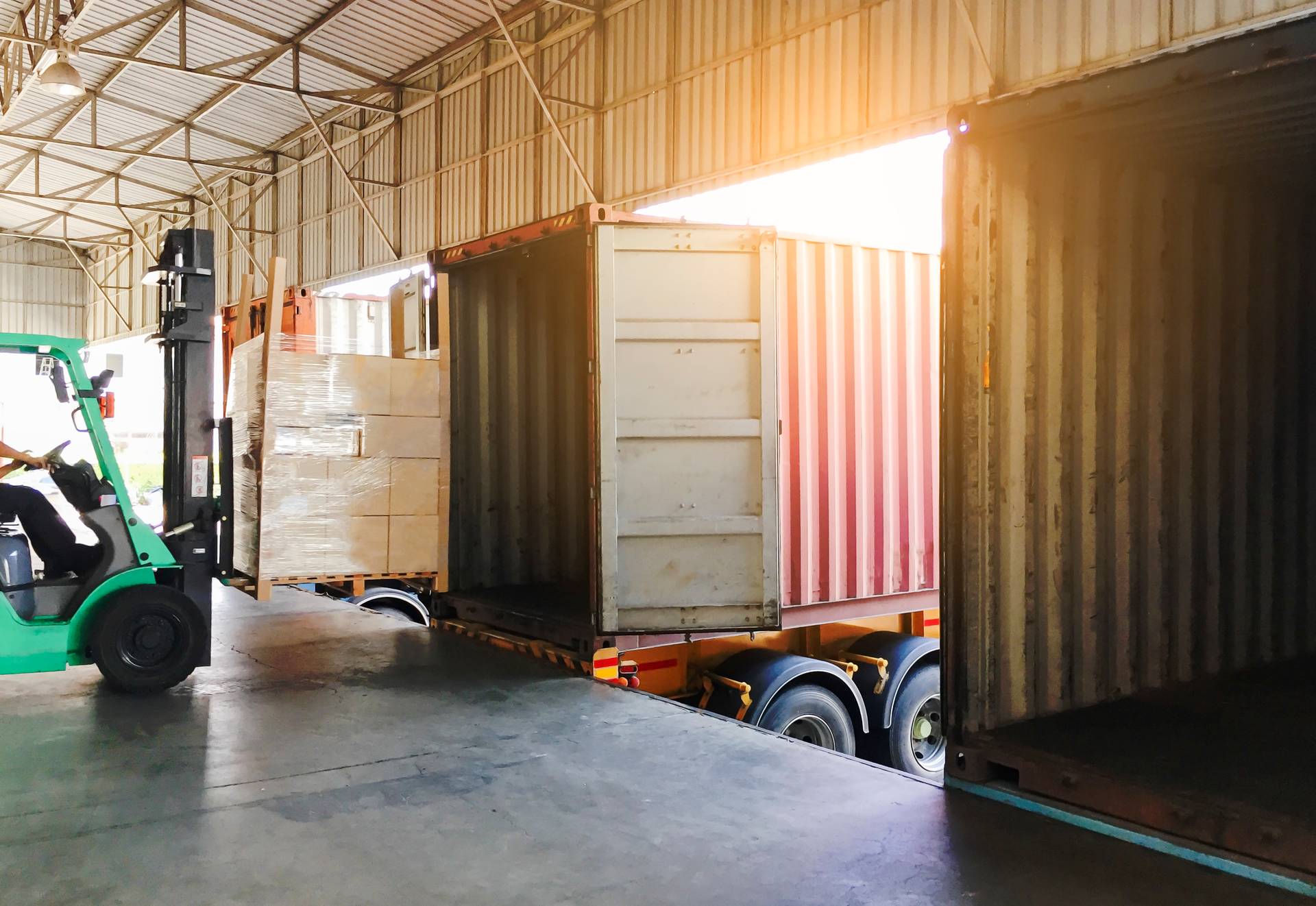 Third-party logistics LTL shipping can significantly reduce your shipping costs, but ...