On Time Delivery Service: A How-to for Shippers
Consistent on-time delivery performance helps shippers increase customer retention and also attract new customers. This article discusses the importance of timely deliveries and provides 5 tips for shippers to maintain consistent delivery performances.
On time delivery service is an essential weapon in a shipper's arsenal. This is because consistently providing on time delivery services increases the loyalty of current customers and helps bring in new clients.
Click Here: Get Reliable Capacity Regardless of Market Conditions
There are many ways for shippers to provide their customers with timely deliveries. This article discusses some of the strategies to achieve on time delivery service and its importance. Continue reading to learn more.
Importance of On Time Delivery Services
On time delivery service is important because late deliveries slow down the supply chain and hurt customer relationships. Also, retailers often charge late fees to suppliers who do not deliver their products on time, adding up to a business's costs. However, on time delivery services lead to higher customer satisfaction, efficiency, and customer conversion.
Shippers who ensure their supply chain meets delivery commitments separate their businesses from those who cannot keep up with the high demands of peak seasons.
5 Strategies to Provide On Time Delivery Services
Now that the importance of on time delivery services is evident, here are five ways in which shippers can reduce delivery times and meet customer expectations:
Plan in Advance

Planning and scheduling in advance are crucial to shorter delivery times. This makes planning the first step towards ensuring on time delivery services for shippers. Prior to planning, a successful fulfillment strategy that increases customer satisfaction starts with forecasting. This can be done using historical or industry data.

When it comes to planning, a good way to schedule shipments is by order of priority. Doing this allows shippers to identify customers that must be serviced based on an order's importance or specified calendar date.

Ensure Accurate Documentation

An important freight management tip that can help shippers avoid late deliveries is proper documentation. The information shippers provide to their carriers needs to be accurate, especially regarding the Bill of Lading (BOL).

Incorrect documentation is often one of the leading causes of delayed shipments. Mistakes in documentation require correction and resending, which can make shippers lose out on crucial transportation time.

Partner with Reliable Carriers

Working with a reliable transportation company can make a big difference between shipments delivered on time and those delayed. This is because transportation time most often depends on the efficiency of the carrier. Additionally, carrier partners should also have the experience of dealing with various shipping projects and the right equipment for a shipper's cargo.

Besides choosing a reliable carrier, shippers should ensure they have a good relationship with their carrier partners. Nurturing carrier relationships by promptly delivering information and customer details or making payments in advance goes a long way. Shippers who maintain good relationships with carrier partners often enjoy better prices and secure transportation capacity.

Optimize Dwell Times

Optimizing dwell time at a shipper's facility is an excellent way to shorten delivery times. Dwell time refers to the amount of time a driver has to wait at a pick-up location. If the dwell time is too long, drivers may be forced to take an extra day to deliver goods due to Hours of Service (HOS) restrictions.

Moreover, long dwell times decrease a driver's willingness to work with particular shippers, which forces shippers to partner with carriers that do not have a good service reputation.

Work with 3PLs

Finally, partnering with a 3PL can help shippers reduce transit times, transportation costs, and increase reliability. This is because 3PLs tend to have an extensive carrier network that can help them provide shippers with some of the lowest linehaul rates on the market, without sacrificing quality. Additionally, some 3PLs have proprietary freight tracking software that offers visibility into the transportation process.

Furthermore, carriers on a 3PL's network are already vetted, thus saving shippers the trouble of finding a reliable transportation partner. Therefore, by outsourcing logistics/order fulfillment to a 3PL company, businesses can purely focus on their core competencies while the 3PL does all the heavy lifting.
Conclusion
In summary, shippers who maintain consistent on time delivery services improve their business' efficiency and retain customer loyalty. Following the tips mentioned above will help shippers maintain dependable delivery performance and enjoy all the perks that come with it.
We hope you enjoyed reading the article. Please let us know your thoughts in the comments below. If you want us to write on specific topics, please contact us! Additionally, if you want to stay up-to-date with the latest transportation industry news and trends, you can follow us on LinkedIn, Facebook, and Twitter.
More Blogs
Here are some more articles that consist of topics about the logistics industry, modern transportation trends, and best practices to help your business expand. Read some of these articles to learn more.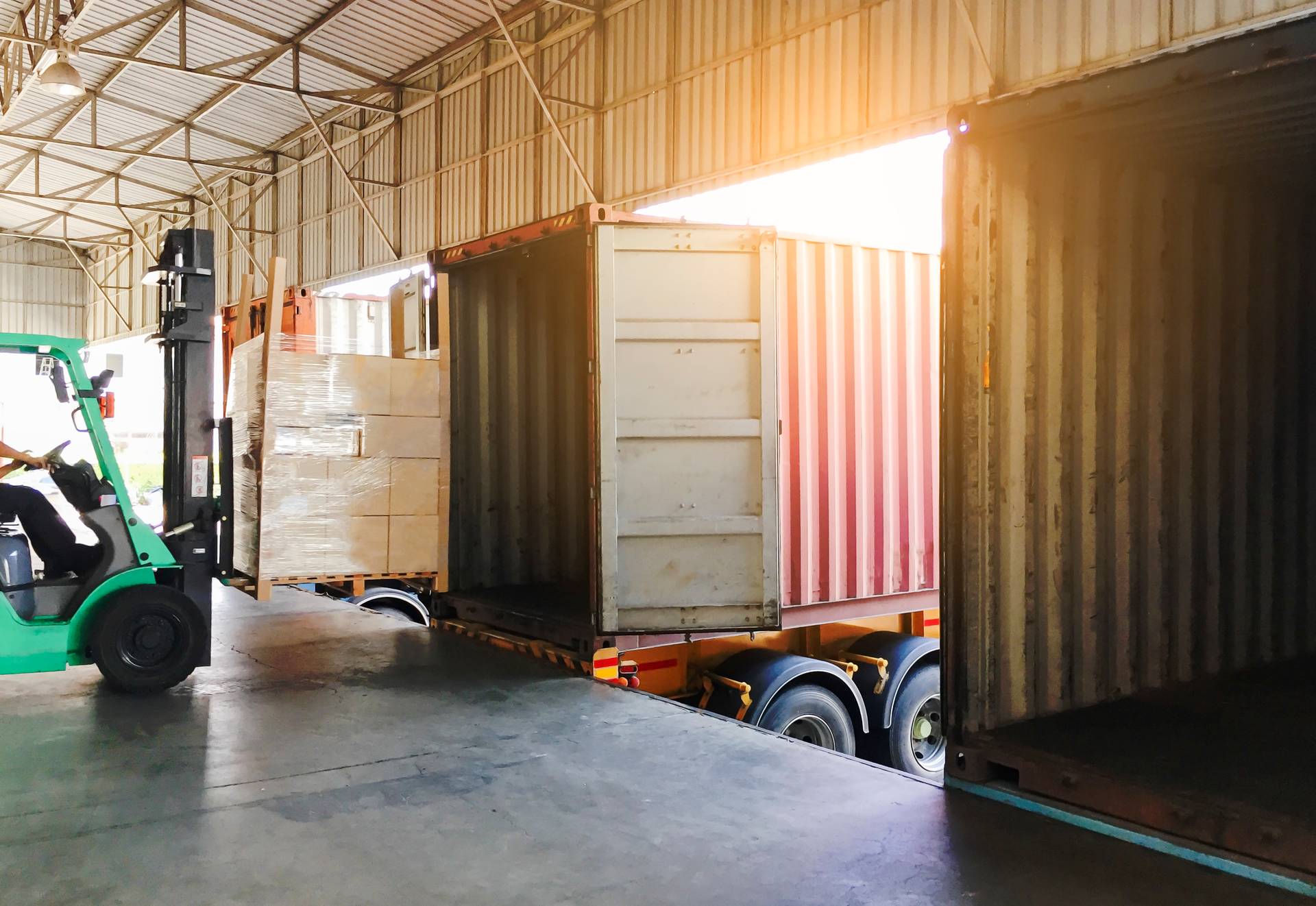 Third-party logistics LTL shipping can significantly reduce your shipping costs, but ...