The Top 4 Advantages of Intermodal Transportation
Intermodal transportation is an excellent freight solution to help in increasing transportation efficiency. It offers cost, capacity, safety, and sustainability advantages that make it a lucrative option for shippers to consider.
Intermodal transportation has certain advantages that shippers should know about to improve the efficiency of their entire transportation process. These advantages make it hard for shippers to overlook intermodal when considering shipping modes.
Click Here: Get Access to Economical Transportation Solutions Even in Tight Markets
To learn about these certain advantages of intermodal transportation, continue reading this article. Additionally, we will also define intermodal and discuss when it is ideal for shippers to use it.
What is Intermodal?
Intermodal transportation refers to the movement of freight using two or more modes of transportation from the shipper to the consignee. Freight is transported using standardized intermodal containers that can seamlessly be transferred among different modes such as ships, trucks, and rail. In this type of transportation, freight is not handled when switching between modes.
There are two types of intermodal shipments: domestic and international. Domestic intermodal shipments use 53-foot containers, while the international counterparts utilize 20- or 40-foot containers. The key difference between the containers that international and domestic intermodal shipments use is that international intermodal containers can be interchanged between ships, trucks, and rail. In contrast, domestic intermodal containers are interchanged only between rail and trucks; they do not get loaded onto ships.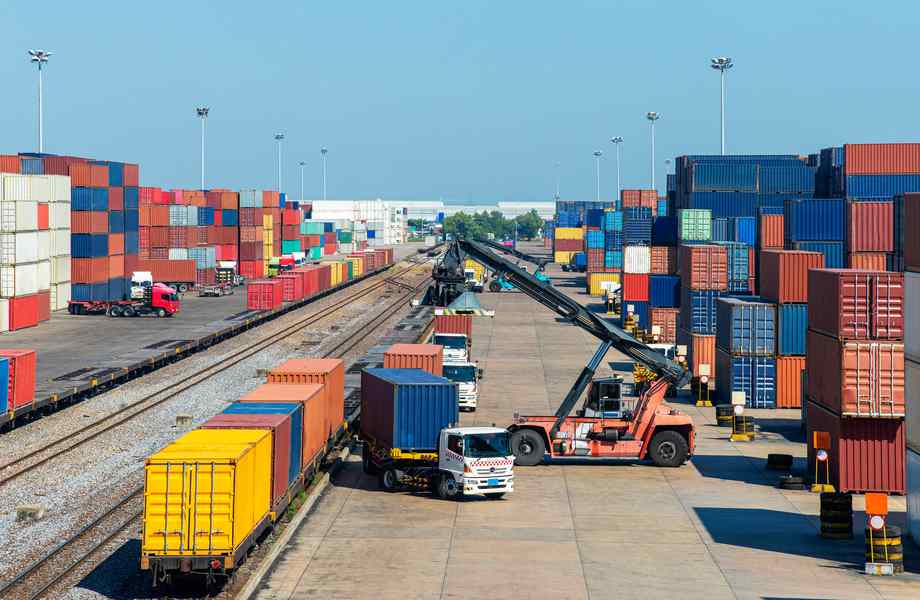 In the next section, the advantages of intermodal transportation are discussed.
Advantages of Intermodal Transportation
As stated earlier, there are certain advantages of intermodal transportation that help shippers improve their entire transportation process's efficiency. These advantages are:
Reduced Cost

Due to rail being used for land transportation, intermodal can offer considerable cost savings depending upon the length of the haul and the distance of the shipper/consignee from the rail ramps. The longer the distance, the more the cost savings. Savings can range from 10% to as high as 40% and can be attributed to:

Lower fuel costs: Intermodal utilizes rail for freight transportation over land. Since rail is the most fuel-efficient mode of land transportation, it amounts to lower fuel costs.
Lower handling charges: Goods transported intermodally do not leave the container until they reach their destination. This translates to lesser handling and, consequently, lesser handling charges.
Increased cost efficiency: Due to the utilization of rail, the cost per ton of moving freight is reduced, thus increasing cost efficiency. This is discussed more under "Sustainability" below.

Greater Access to Capacity

Intermodal transportation has massive amounts of capacity, especially on high-volume freight lanes. Because of the use of rail transport, it can offer a significant capacity procurement advantage in times of tight truck capacity or driver shortages. This is due to the operational nature of intermodal.

Dray at the origin and destination ramps is usually under 100 miles. Unlike truckload, a single driver can turn multiple loads on the same day. Containers can also be double stacked on rail cars, doubling their carrying capacity. On the other hand, with truckload, a single driver operates a truck for 2,000 – 3,000 miles before taking another load.

Increased Safety

Intermodal transportation provides increased safety advantages by reducing the chances of theft, accidents, or damage.

The chances of theft are decreased because rail is used for a majority of the land journey with intermodal. Following are the factors that contribute to the safe transportation of freight from origin to destination:

Trains are constantly moving.
The load is not left alone, as can happen with truckload shipping.
Railroad police continually monitor the movement of intermodal freight.
High levels of security at terminals, docks, and rail yards.

Additionally, railroads experience fewer accidents, so freight is less exposed to the chances of road collisions or accidents.

There is also lesser handling due to freight being transported in containers, thus reducing the chance of damages. Trains are also more trusted to carry hazardous materials. According to the American Association of Railroads, more than 99.99% of all hazmat moved by rail reaches its destination without a release caused by a train accident, making rail a responsible choice.

Sustainability

Intermodal shipping is a very sustainable way to transport freight. The use of rail in intermodal gives it sustainability advantages in terms of high fuel efficiency, high freight efficiency, and reduced environmental impact.

Firstly, rail is the most efficient form of land transportation. According to the American Association of Railroads (AAR), on a single gallon of fuel, rail can move 1 ton of freight for more than 470 miles.

Secondly, rail is also more freight efficient than trucks. According to the U.S. Environmental Protection Agency (US-EPA), an intermodal train can haul the equivalent of approximately 280 truckloads of freight.

Lastly, shippers can significantly reduce their carbon footprint by choosing to use intermodal transportation. According to the U.S. Environmental Protection Agency (US-EPA), the relative energy efficiency of rail is estimated at one and a half to five times that of trucking, and the ratio for greenhouse gas (GHG) emissions is similar.
When to Use Intermodal Transportation
To truly enjoy the advantages that intermodal transportation has to offer, shippers need to be aware of the instances in which it makes sense to use intermodal. These instances are discussed below:
Long-Distance Shipping: Due to the cost savings that intermodal offers, shippers can enjoy reduced transportation costs when shipping long distances via intermodal of, ideally, 700 miles or more.
High Freight Volume: Shippers who are looking to ship high volumes of freight too can benefit from using intermodal transportation due to the capacity advantage and freight efficiency.
Non-urgent Shipments: Intermodal transit times are typically slower than truckload due to the additional time it takes to move containers from rail to truck and vice versa. Thus, intermodal is not a good option for those shippers who do not have a flexible timeline for delivery.
Shipping High-Value Freight: Intermodal transit times are typically slower than truckload due to the additional time it takes to move containers from rail to truck and vice versa. Thus, intermodal is not a good option for those shippers who do not have a flexible timeline for delivery.
Conclusion
To recap, the advantages of intermodal transportation mentioned above make it an excellent freight solution for businesses to consider. It is an ideal option for shippers looking to ship goods over long distances, have high volumes of freight, are not concerned about timely delivery, or have high-value freight. Because of these advantages, using intermodal will help improve a business's overall transportation efficiency.
Click here to learn more about the different freight solutions available to a shipper and their respective pros and cons.
TMS offers door-to-door domestic intermodal services across the US, Canada, and Mexico. Click here to learn more about our cost-effective intermodal services.
We hope you enjoyed reading the article. Please let us know your thoughts in the comments below. If you want us to write on specific topics, please contact us! Additionally, if you want to stay up-to-date with the latest transportation industry news and trends, you can follow us on LinkedIn, Facebook, and Twitter.
More Blogs
Here are some more articles that consist of topics about the logistics industry, modern transportation trends, and best practices to help your business expand. Read some of these articles to learn more.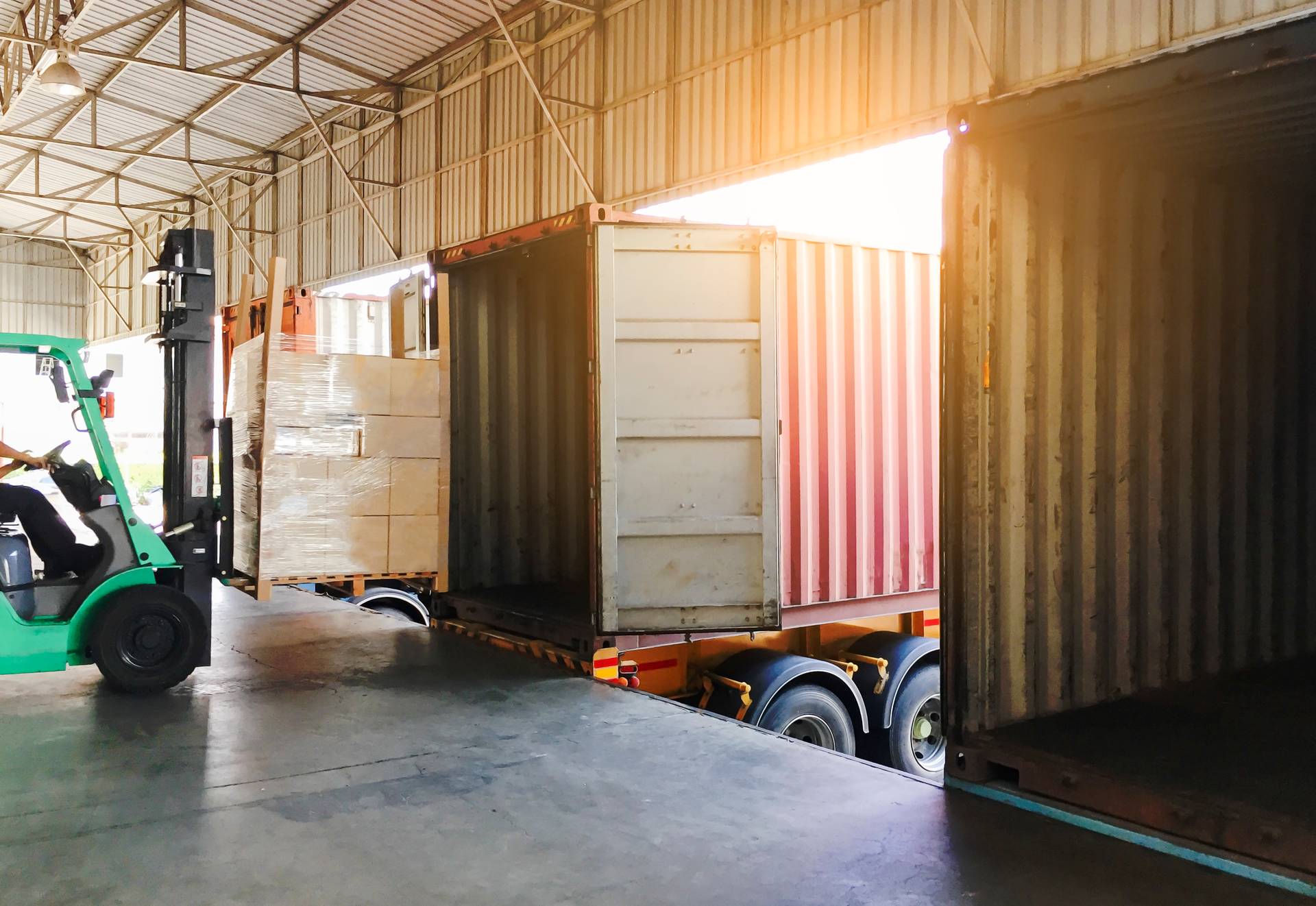 Third-party logistics LTL shipping can significantly reduce your shipping costs, but ...